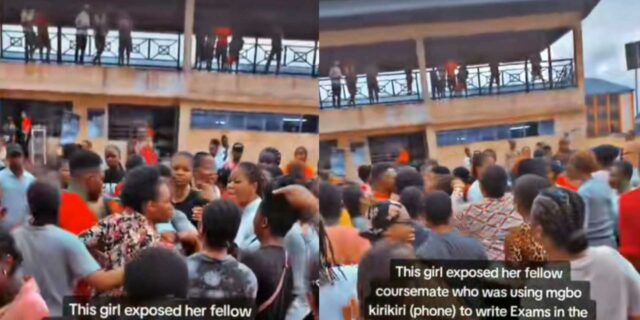 A fight ensued at a Nigerian institution when a lady reported her coursemate for using a phone during an exam after she refused to give her answers.
Crowds had gathered at the institution and there was cha‍os over the certain manner.
A caption attached to the video explained the incident that had occurred.
It was learned that the student was using a smart phone to write her exam and her coursemate, who wanted answers from her but didn't get it, decided to report her.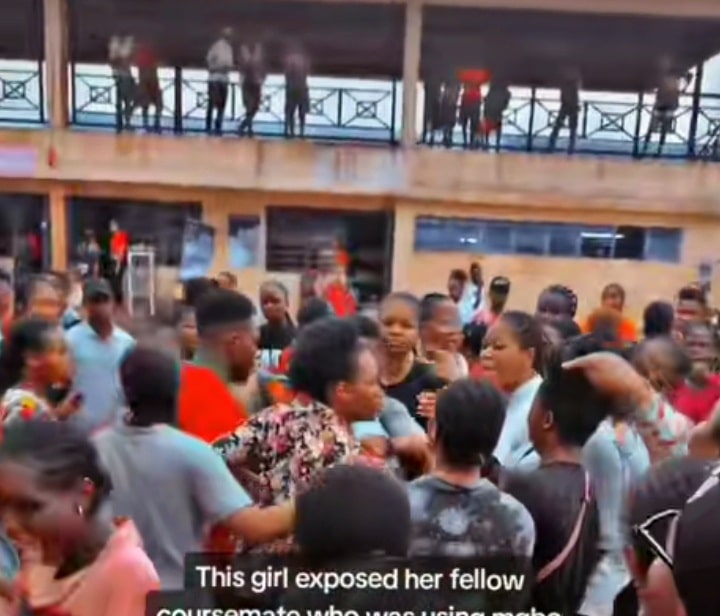 It was alleged by the caption that the school demoted the 300-level student to 100-level.
The caption read …
"This girl exposed her fellow coursemate who was using mgbo kirikiri (phone) to write Exams in the hall today because the girl she exposed was trying to finish writing before telling her answers.
The school has steps the girl from 300-level to 100-level. Some people are very heartless"
Watch video below …