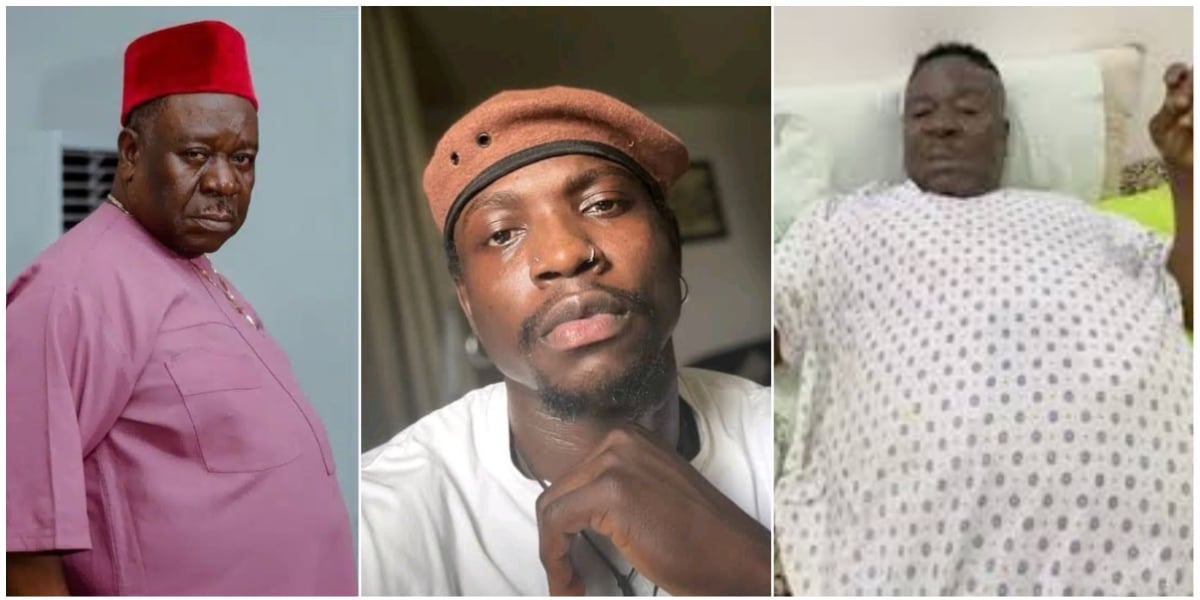 VeryDarkMan, has revealed an update on the health of veteran actor John Okafor, also known as Mr. Ibu.
According to the activist, VeryDarkMan who took to his Instagram page to share an update on the health of the veteran, he disclosed that Mr. Ibu currently needs prayers. The donations look to be going to waste at this stage because there has been no major improvement in the actor's condition. He emphasised that Ibu's condition is deteriorating and that he requires additional prayers right now.
Verydarkman further indicated that he believes Mr. Ibu will recover faster if he is taken abroad because Nigerian hospitals are inadequately equipped.
He also stated that the doctors want to perform another operation on him but are now monitoring him because they are concerned that if he is injected with anaesthetic, it will travel down to his heart and instantly kill him.
He also encouraged people to keep donating whatever they could, since it would help a lot.
This comes only days after Mr. Ibu's daughter, Jasmine Chioma, claimed that her father had just undergone two major surgeries.
She gave followers a glimmer of optimism when she said he was recovering, underscoring how strong and witty he is even in agony.