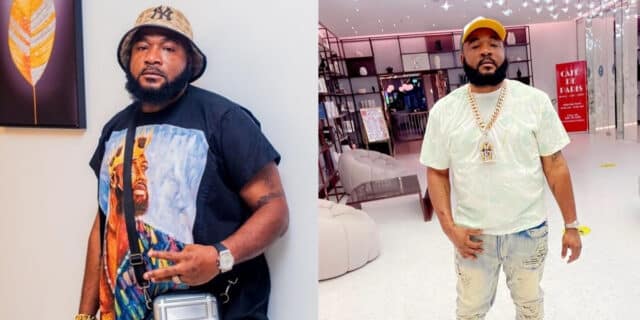 Yeye Kudi Alowonle, a social media influencer, has questioned the treatment of Sam Larry in police custody over the death of Mohbad.
Recall that Primeboy, Naira Marley, and Sam Larry are now being held in police custody in connection with the death of Mohbad on September 12 under dubious circumstances.
Other suspects are being held in connection with the inquiry, including nurse Feyisola Ogedengbe, who provided the lethal injection to Mohbad.
Yeye Kudi Alowonle detailed her source's visit to Alagbon Police Station, where both Sam Larry and Primeboy are being held, in a video published on social media.
Sam Larry, according to her informant, is living like a king in police custody, while Primeboy has been abandoned on the cell floor.
Yeye expressed sympathy for Primeboy, citing his financial difficulties and lack of contacts as the causes of his ordeal.
She speculated that Sam Larry's favorable treatment was an intentional ploy by authorities to avoid public criticism, especially given his claimed role in the Mohbad incident.
"Somebody went to Alagbon and told me that if you see how Sam Larry is living like a king, cracking jokes with everyone, proudly walking up and down with so many people visiting him every minute Primeboy was just abandoned on the floor in one cell.
"I feel bad for him because he has no money and he knows nobody. Nigerian police it's not fair. They only kept Samlarry there in an executive place so that people will not Lynch him," Yeye Kudi said.
see video…