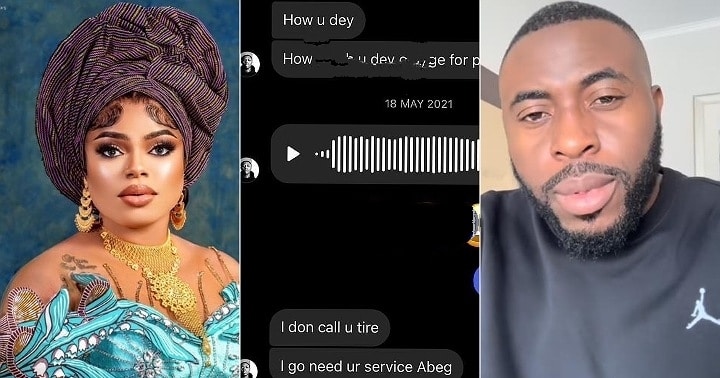 A leaked conversation between Bobrisky and Samklef amid his clash with Davido has caused a buzz online.
In a recent Instagram post, Bobrisky took a jab at Samklef, calling his career in music and blogging a failed glory.
Bobrisky pointed out that Samklef is simply upset about being blocked by Davido and warned him to stop trying to bring the singer down.
He questioned Samklef's timing in criticizing Davido after being blocked. He suggested that Samklef should have called out Davido for owing people money before being blocked.
Bobrisky referred to Samklef as a "lowlife" and urged him to leave Davido alone, labeling him as "expired glory."
The cross dresser also mentioned that he stopped responding to Samklef's messages due to his constant requests for discounts without paying for services.
While Bobrisky admitted to still being friends with Samklef, he urged him to stop targeting Davido.
Bobrisky criticized Samklef's failed attempts at interviewing people on his page. He emphasized the need for Samklef to move on and focus on other aspects of his career.
In his words; "You wonder why i stopped responding to ur dm? Cos you are broke always asking me to give him discount yet Baba won't pay. He like free services. Wait o at some point in ur life you were interviewing people on ur page you still failed in that one
only you ? You need help. I'm still ur guy sha !!! But stop coming for David. Rest i know you are painted but pls manage d blocking."
See the post below: