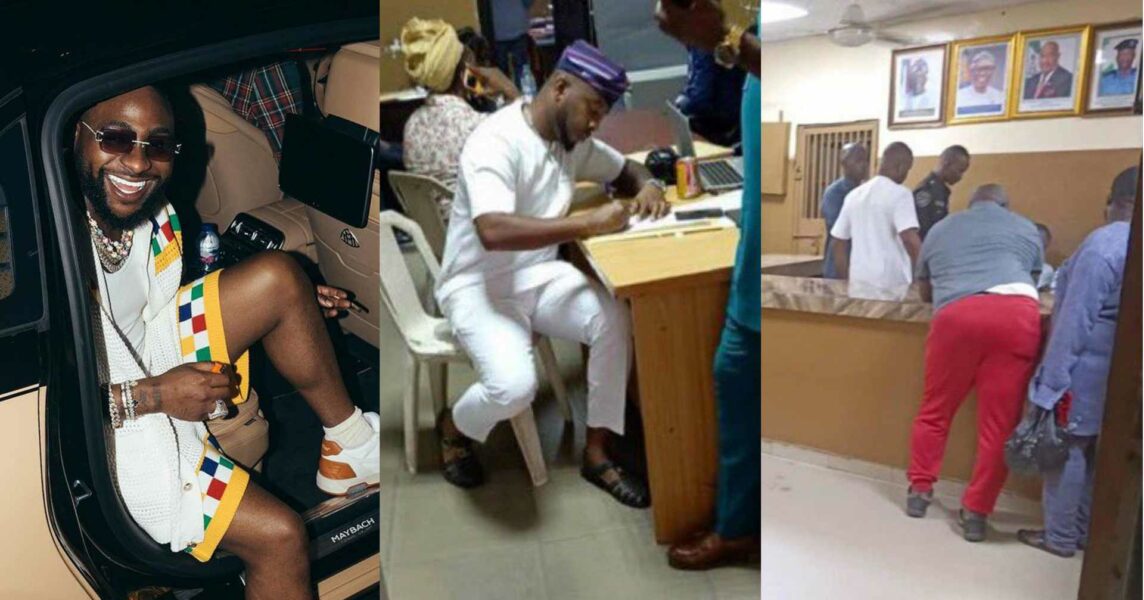 Afrobeats musician, Davido has arrested the businessman, Abu Salami, for signature forgery and other crimes after he came out to allege that the musician owes his football academy millions of naira.
Weeks ago, the businessman had come out to call out Davido, claiming that the singer owes him 218 million naira.
In his report, he had claimed to have paid the singer for a project and Davido reneged on the conference by not showing up, thus making him lose millions.
He had vowed to take Davido to court for the matter.
New reports which have gone viral online has alleged that Davido had Abu Salami arrested for a host of crimes – cyber bullying, cyber stalking and signature forgery.
Photos which surfaced on social media have consequently shown the businessman in police custody.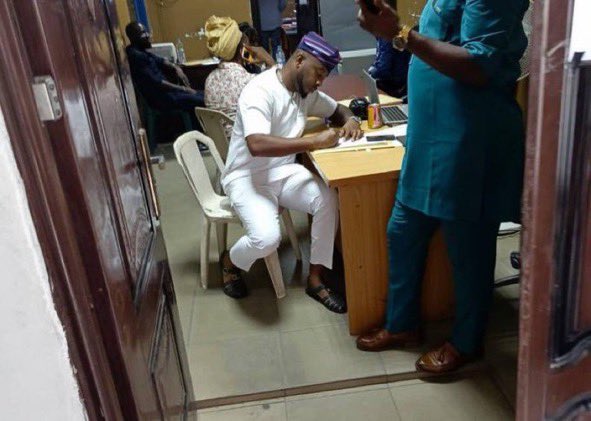 A Twitter user, Otunba, who shared the post, wrote …
"Abu Salami who accused Davido falsely of owing him N216M has been arrested for cyber bullying, stalking and signature forgery."
See how netizens reacted to this arrest …
@jibiobak wrote: "Oppression is real in this country called Nigeria"
@bright__r noted: "I love this new Davido. Leave talk for very dark man and do the real work offline

"
@crco penned: "lol I said it you come on public space and brag about the your fraudulent acts and how you forged signature abi signed Davido's signature on his behalf obviously setting yourself up with evidence sef!"
Dolaposhelter said: "Make people wey they rant online come save you now make we see



"
See post below …