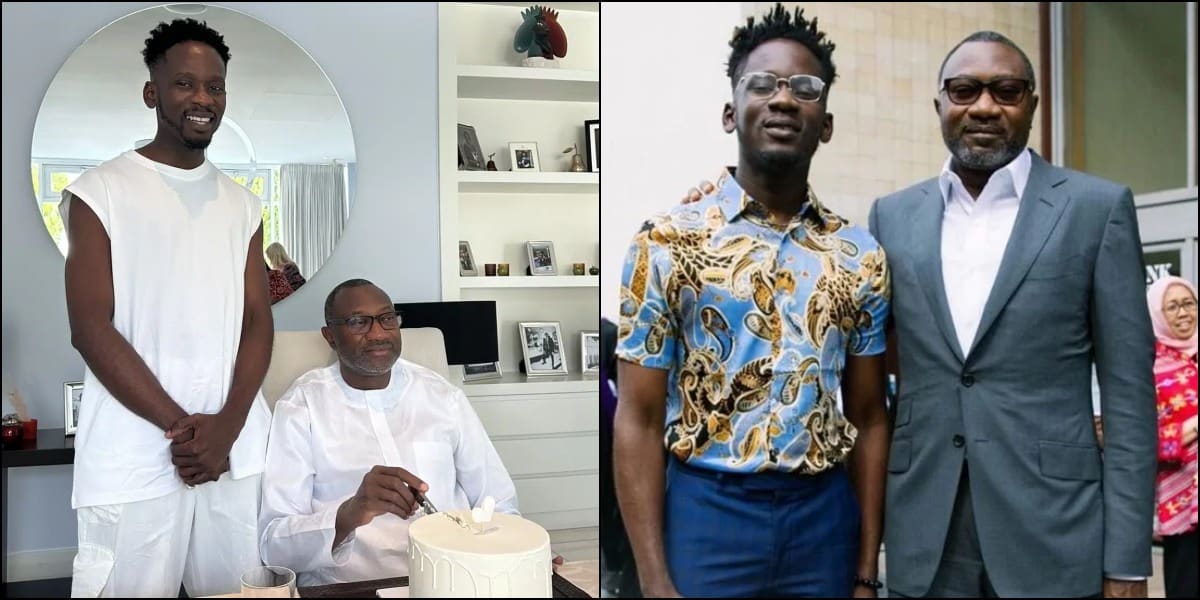 Popular musician, Mr Eazi surprises Nigerians as he speaks on his father-in-law Femi Otedola not owning a private jet.
Mr. Eazi spoke on this while being interviewed on Naija FM.
The interviewer enquired whether he has a private jet because of frequent travels from one country to another.
Responding to this, Mr Eazi revealed that he mostly takes commercial planes to travel to his destinations.
In a follow-up question, the interviewer asked why he doesn't use his father-in-law's private jet.
Mr Eazi revealed, in response, that his father-in-law, Femi Otedola, doesn't have a private jet.
"Most times na mix I dey use. I go enter commercial sometimes and when I dey go collect big money I got use private….My father-in-law sef no get private jet," Eazi said
Watch video below …